About BRAND
We specialize in the short form; leftfield work; international writing.
We publish high quality, original short stories, plays, poems, creative non-fiction. Masterpieces of World Literature by Frank N. Magill Each issue also features an in-depth interview with a significant writer and art by contemporary artists.
We focus on new writing that takes risks; has a strong voice; is challenging. Check our submission guidelines.
BRAND IDENTITY
EDITOR IN CHIEF:
Nina Rapi
POETRY EDITOR:
Cherry Smyth
DESIGN, LAYOUT, WEBSITE:
Raffaele Teo
ARTS ADMINISTRATORS (interns):
Gary Chandler and Will Kitson
CONTRIBUTING EDITORS:
Ali Smith, Yang Lian, Amarjit Chandan, Nina Steiger, Shaun Levin, Caroline Smith, Alev Adil, Ersi Sotiropoulos
EDITORIAL ADVISOR (Drama):
Harry Derbyshire
EDITORIAL ASSISTANTS (interns):
Jake Attree, Ben Blythe, Gary Chandler, Sarah Cook, Maria Colonescu, Nicole Hodges, Will Kitson, James Rippingale
BIOGS OF KEY STAFF: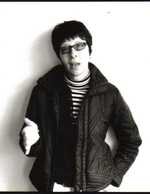 Nina Rapi is a playwright and short story writer. Her plays & monologues include: Kiss the Shadow, Soho Theatre (performed presentation); Lyric studio and Royal Festival Hall (performances of extracts), 2010; Mrs Jones Matters, Zero Estaca Teatro, Portugal, 2010; Edgewise, National Theatre of Greece, 2010 and Gate Theatre, 2003 (performed presentations), Reasons to Hide, Tristan Bates Theatre, 2009; Gentle Persuasion, SubVerse, Theatre 503, 2006; Lovers, Gielgud Theatre, West End Shorts Season, 2001; the award-winning Angelstate; Tricky,Tart Gallery, 2001 (published by Heinemann); Josie's Restrooms,ICA, 2000; Ithaka, Riverside studios (Best Play Award, BITS Theatre Festival, Pirani, India 1995 & published in Seven Plays by Women, Aurora Metro, Raymond Williams Award). Her collection of stories Nine Traces in a Circle, was published in Greece,2007. She is now writing Out Where? a new collection of stories, awarded an Arts Council Writing Grant. More at: nina-rapi.com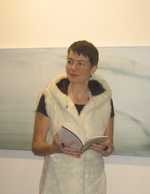 Cherry Smyth is a poet, short story writer and art critic. Her latest poetry collection, One Wanted Thing, was published by Lagan Press, 2006. Her poems appear in Breaking the Skin, Black Mountain Press, 2002, the Apples and Snakes Anthology, Velocity, 2003,Magnetic North, 2006, The Shop, Staple, The North, Magma, nthposition and Poetry Ireland Review. She was shortlisted for the National Poetry Competition, 2010 and was a prize-winner in the Tonbridge Poetry Competition, 2006 and the London Writers' Competition, 2007. She also writes for visual art magazines: Modern Painters, Art Monthly, Art Review and Circa. She is the Poetry Editor of Brand. See cherrysmith.com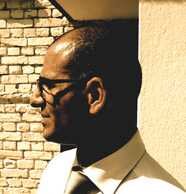 Raffaele Teo is a freelance graphic designer & artist. After attending Art School in Italy, he went on investing all his energies in Comparative Literature and Humanities studies, moving to London in the mid '90s where he specialized in Graphic Design. He's been working as a designer and illustrator since then for Chroma Literary Journal, Apis Books, Birkbeck college and the United Nations, among others ()
COPYRIGHT:
Introduction: © Nina Rapi
Selection: © The editors
Contents: © The authors
Design: © Raffaele Teo
All rights reserved. No part of this publication may be reproduced or transmitted, in any form or by any means, electronic or mechanical, including photocopying, recording or any information storage or retrieval system without prior permission.
Brand and its editors accept no liability for views expressed or statements made by the contributors to the magazine.
ISSN: 1754-0593
Printed and bound by: Harrisonprint.co.uk
Thanks: School of Humanities and Social Science, University of Greenwich